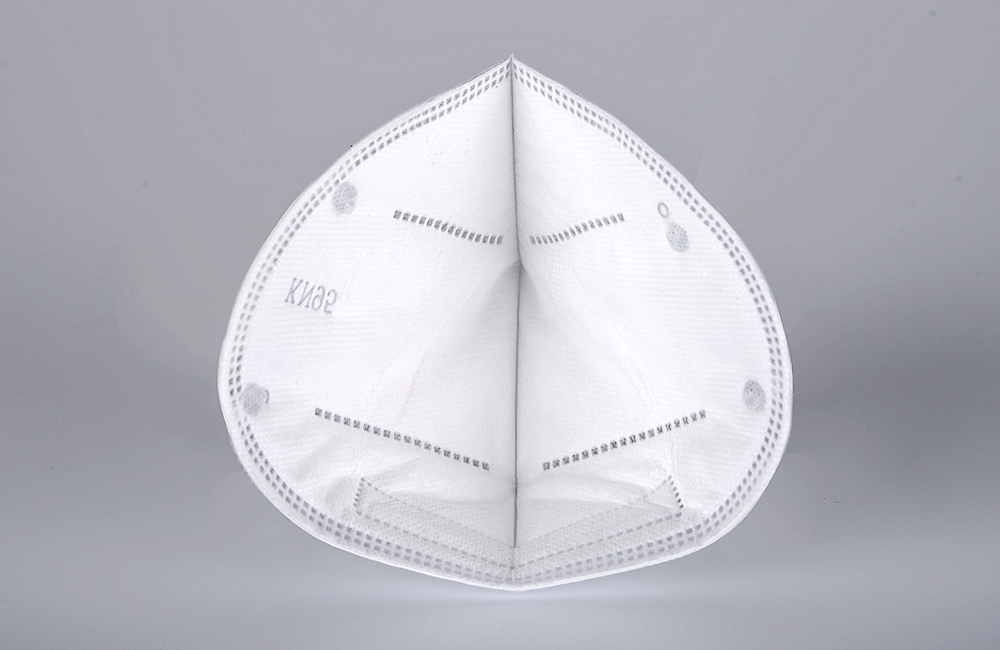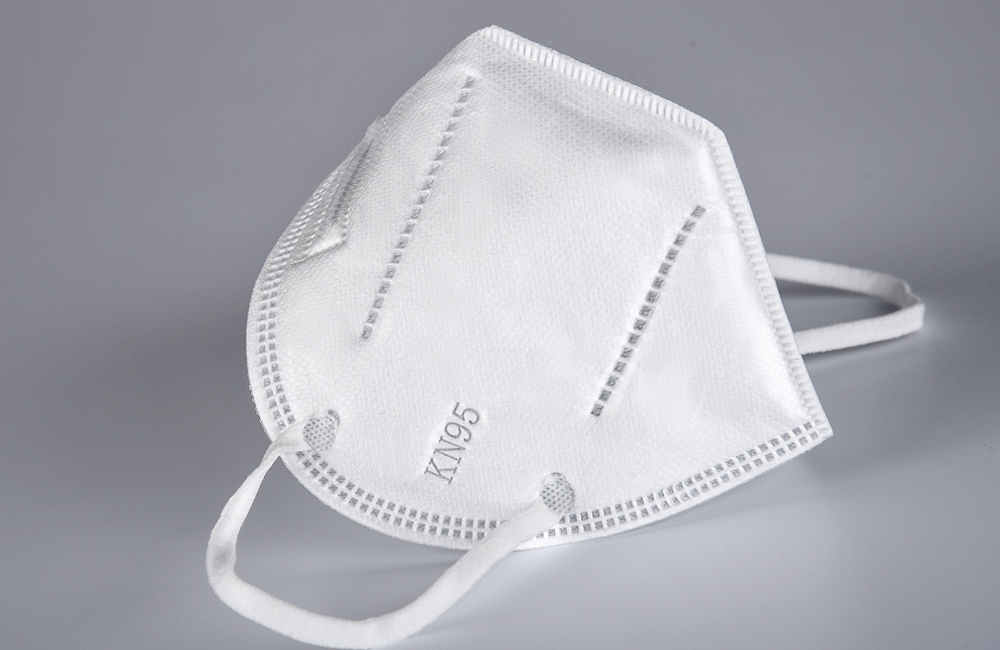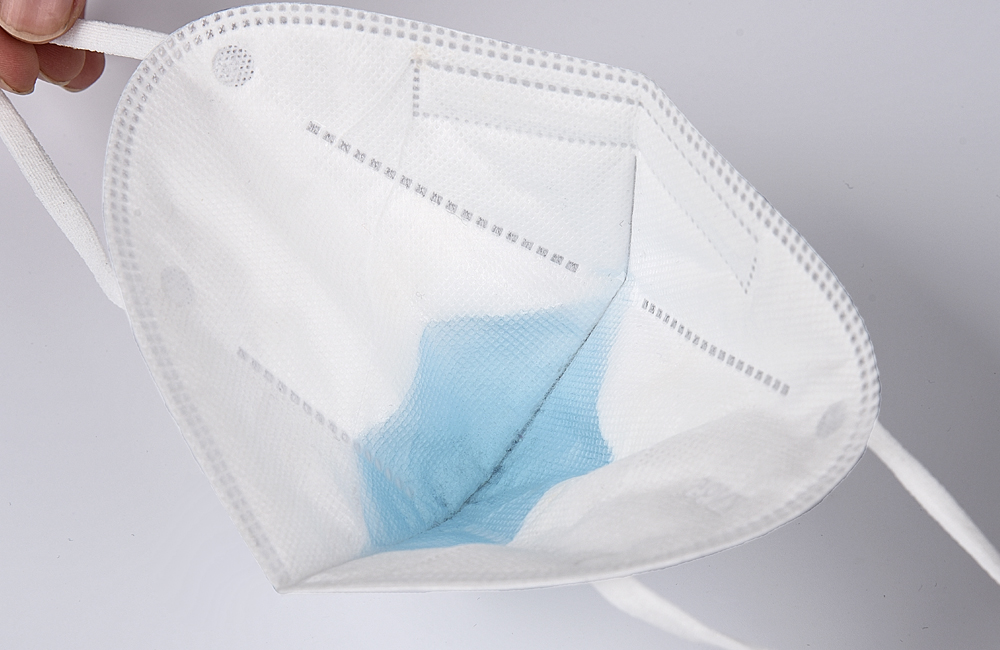 List
KП95

Usage Method
1. Make sure your hands are clean. Adjust the nose bar properly.
2. Avoid touching the inside of the mask. Fit it to the face.
3. Pull down underneath the jaw. Make sure it's fully wrapped.

Instructions & Caution
1. Wash your hands before and after wearing a mask.
2. Place mask with the white side facing inwards, and place the metal bar across the nose.
3. Place ear loops around both sides to secure the mask.
4. Stretch the nose bar along with the shape of your nose and ensure no gap across the face.
5. Replace mask if it gets damp or soiled.
6. Dispose of the mask after 1-time use.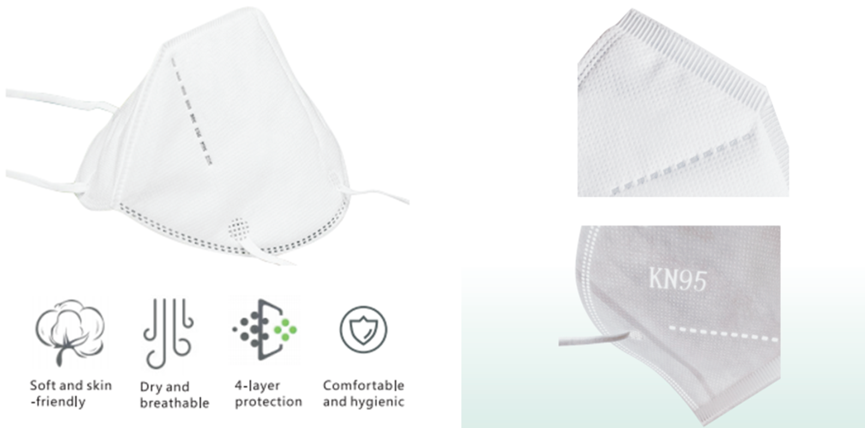 Type

Color

Size (Length*Width)

Certification

Material

Adult KN95

WHITE

10.5*15.5cm

CMA / CNAS / FDA / GB 2626-2006 / EN149:2001+A1:2009

GB 2626-2006

Melt-blown Nonwoven Fabric / Spunbond Nonwoven Fabric

Description / Features

Application

Storage

Validity period

Production Unit

Disposable / Low resistance breathing Inhalation resistance 91; Exhalation resistance 87 /5 layers without glass fiber filter / salt media filter effect 96.3 / mask belt is not easy to break or slip off / field of view under the mask 76/Fitting with adjustable nose bar

Non-medical

Store in dry place at room temperature

Two years under specified storage conditions.

Zhejiang Hengyu Packaging Co., Ltd.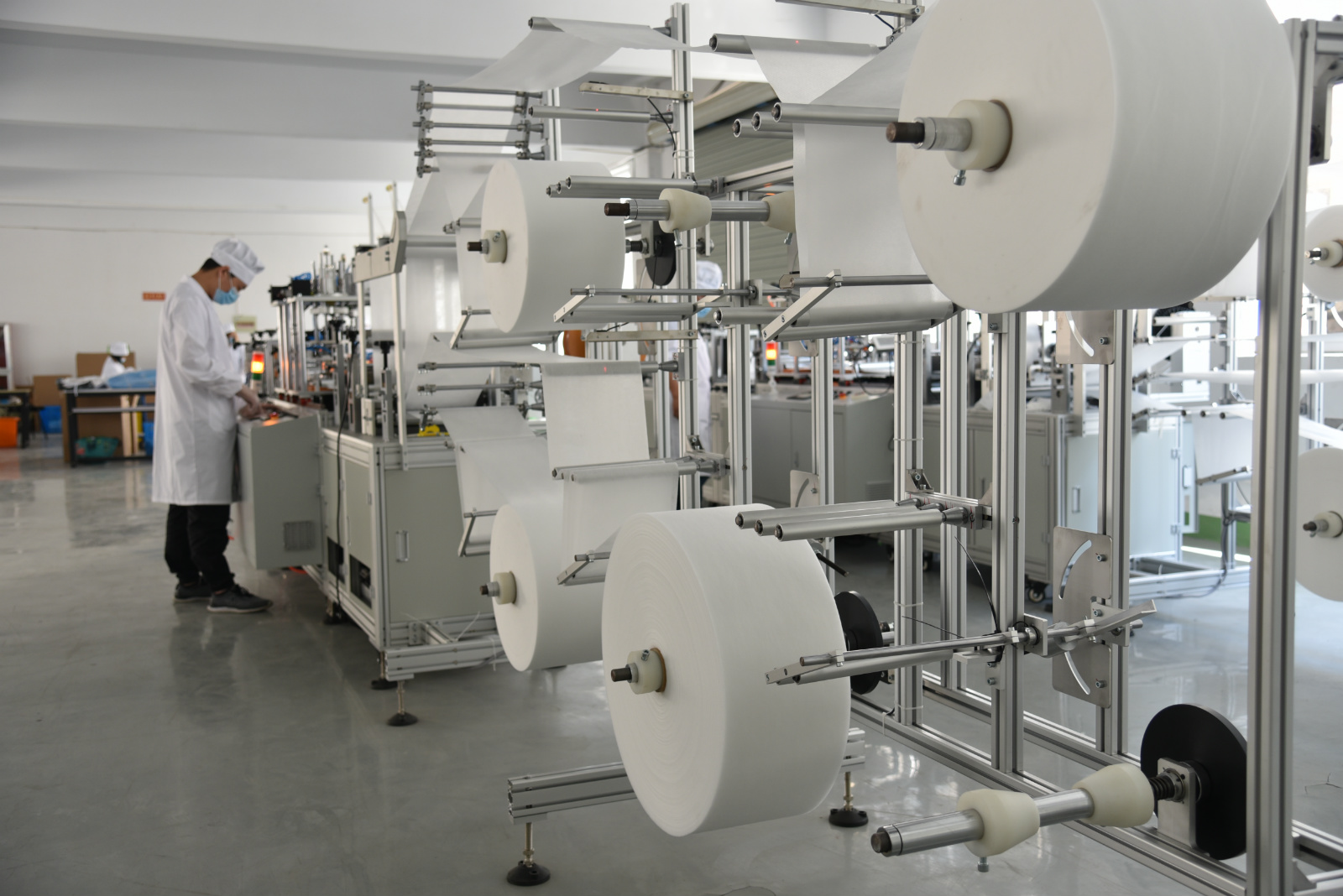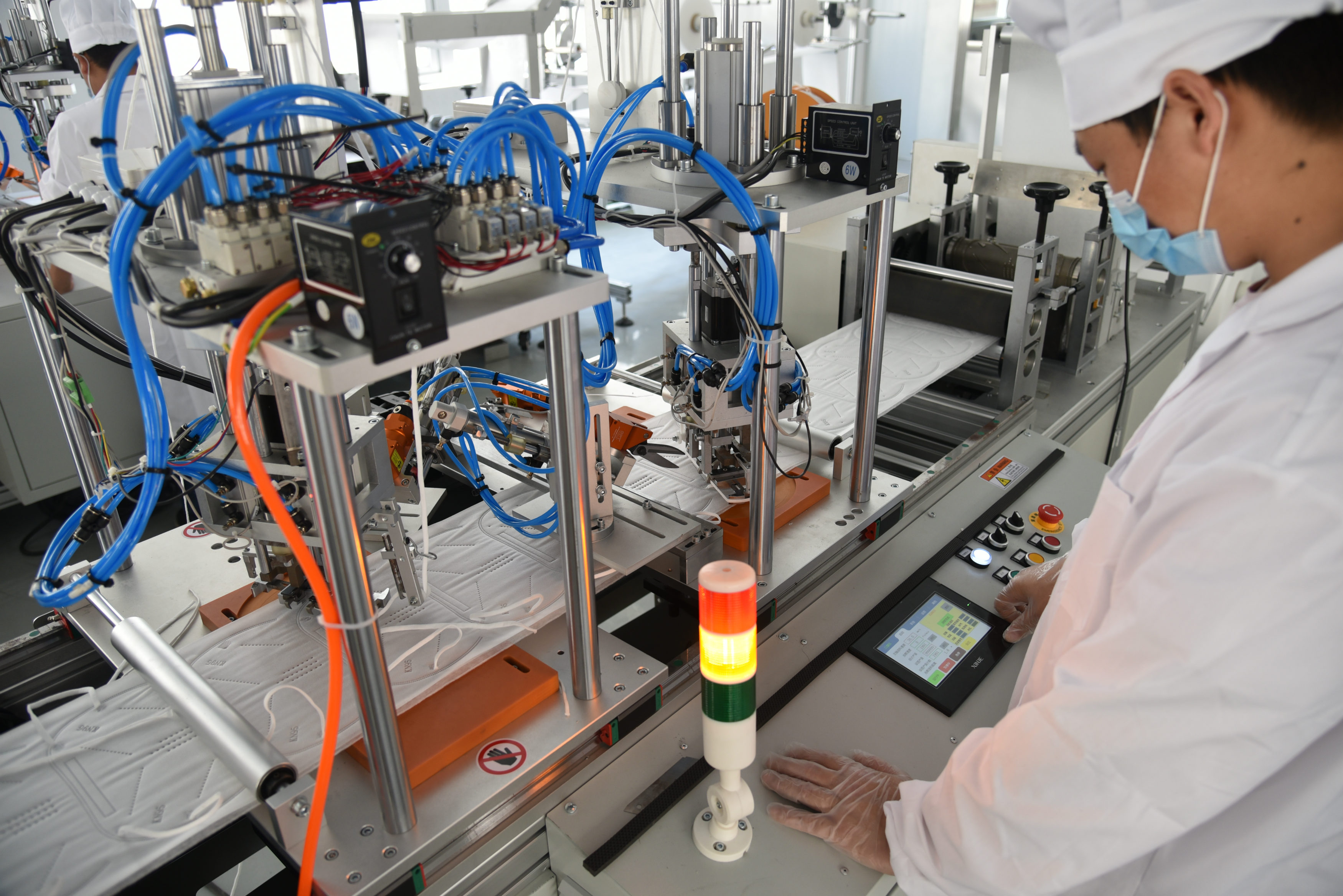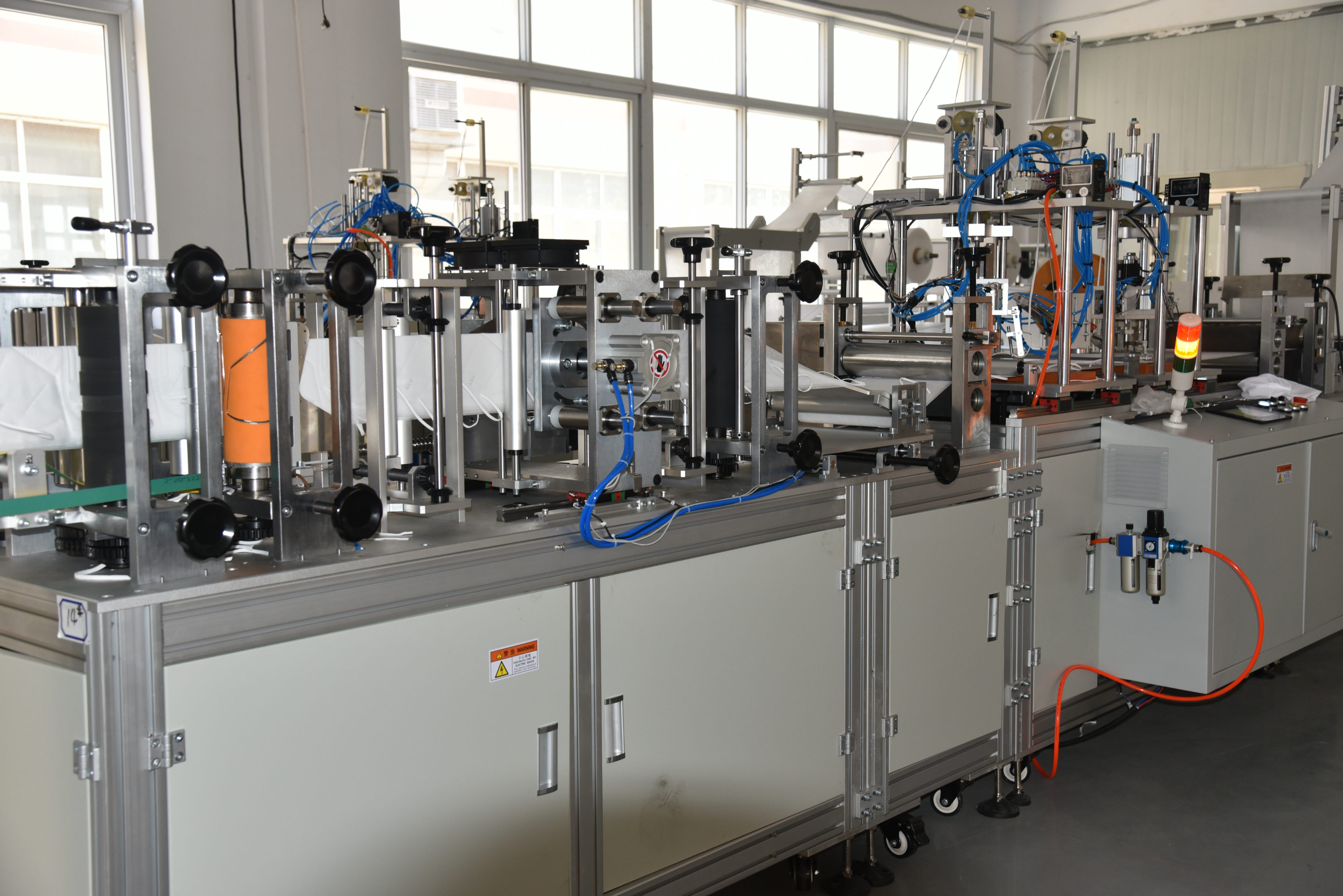 Feedback form contact with us
Contact Us
add: Building 3,5 No.20 Zhuangwapu,Gaoyang Village,Shimen Town,Tongxiang Jiaxing Zhejiang Province
E-mail: China15@hengyuhealth.com